Full Time
Salary: Competitive starting wages based upon experience.
On the Spot Interviews!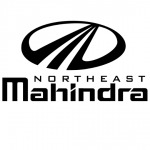 Website Northeast Mahindra
Official Tractor of Tuff
Northeast Mahindra is a local tractor assembly plant for Mahindra. This assembly and distribution center supplies approximately 3,000 tractors to around 100 Mahindra equipment dealers throughout 15 states and Canada yearly.

Job Titles we are seeking include:
Assemblers
Body shop paint helper
Shipping