Full Time
Part Time
Salary: We have competitive new rates, some of the best benefits in the area, flexible scheduling, a climate controlled work environment, and an established pathway for career advancement.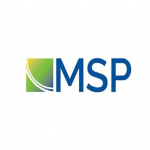 Website MSP
Experience. Innovation. Results.
MSP is a full-service direct mail marketing company in Bloomsburg that offers a broad range of services to its clients; including printing, mailing, and web-based marketing portals. MSP has grown to become one of the most respected privately owned direct mail facilities in the country. At MSP, we believe it's the people behind the company that make all the difference. Join our growing family to experience the inclusive culture that sets us apart.
Available Opportunities include:
FT Machine Operator
PT Machine Operator
FT Material Handler
FT Printer Operator
FT Mechanic