Full Time
On the Spot Interviews!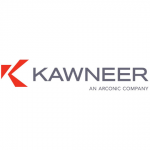 Website Kawneer/Arconic
Inspiration. Innovation. Building Legacies.
Kawneer is part of Arconic's global Building and Construction Systems (BCS) business unit. Architectural systems and products are manufactured and marketed throughout North America, Europe, Asia and the Middle East. The Bloomsburg facility is the major supplier of entrances and framing units for the business.
We are currently recruiting for the following positions:
Maintenance Mechanics
Production Operators